Please enable JavaScript in your browser.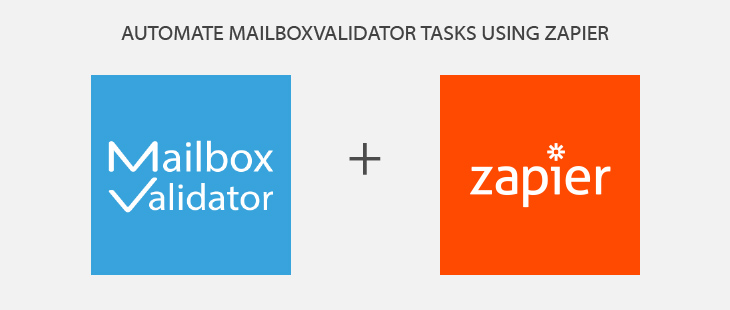 Zapier
Zapier automates workflows between MailboxValidator and many common apps so you don't have to do any coding to easily pass data back and forth between MailboxValidator and your other apps.
Validating email addresses the Zapier way
All you have to do is create Zaps or use pre-created ones in the list below to extract data from your apps and send them to MailboxValidator for validation. Then the results can be saved back into your apps.
Some of the ready-made Zaps to help you get started