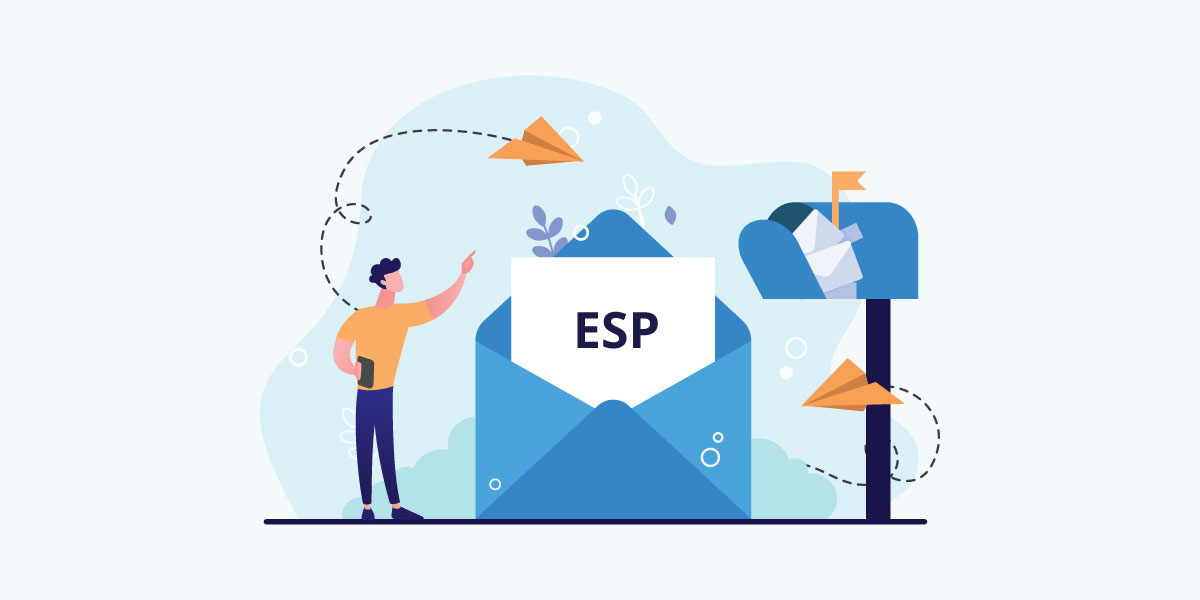 Intro
Everyone can send out email newsletters. However, serious email marketers should use an Email Service Provider (ESP). There are many well-known ESPs out there such as MailChimp, AWeber, SendGrid, SparkPost, etc. For sure, there will be an ESP that will match everyone's budget and feature requirements. At MailboxValidator, we believe that Email Service Providers bring many advantages vs. just sending out emails blindly.
What are the benefits of using an Email Service Provider?
By using an Email Service Provider, email marketers can track important statistics such as open, click and bounce rates. These provides vital clues to how well an email campaign is going. A low open or click rate indicates that your marketing contents are not interesting. It could also mean that your email content is not properly formatted, making it tough to read. Meanwhile, a high bounce rate is a big warning that your emails are being blocked or your mailing list is stale.
ESPs have the experience to properly configure your mail server. With DKIM, SPF and DMARC configured, you will see a lower bounce rate as ISPs won't automatically reject your emails.
Another benefit is that ESPs can keep track of unsubscribed readers so you don't need to manually do so. Unsubscribed readers are automatically excluded from any email campaigns. Some ESPs will also unsubscribe a reader if a hard bounce is detected from that email address. Pretty handy and super important to prevent your emails from being flagged as spam.
It is common for people to read their emails from mobile devices or tablets, in addition to computers. This means your email content must be responsive to adjust for the various device display sizes. ESPs tend to provide such email templates for your email campaign.
Not sure if your content is spam-like? Your ESP may have a spammy content checker. If they do, use it to screen your email content before sending out your campaign.
Last but not least, Email Service Providers provide multiple ways to send out your emails. The usual options include API, SMTP server or sending via their web dashboard.
Downsides of using an Email Service Provider
As with all things, there are downsides to using an Email Service Provider. Number one is that ESPs are not free. You need to subscribe to a plan to use their services. Fortunately, the cost of subscription shouldn't be that high.
But take note that if your mailing campaigns incur too many bounces or if you send emails to honeypots, your account may get banned. This is the biggest downside that every ESP user should be aware of.
Having a subscription with an Email Service Provider doesn't mean you can send out tons of emails. ESPs like to impose hard limits on the number of emails you can send per month. This usually affects new ESP users. Users have to prove themselves worthy by building their email reputation score over months. Then maybe the ESP will grant a higher volume of email sending.
Conclusion
As we've laid out above, using an Email Service Provider comes with a multitude of benefits despite the downsides. With an ESP, two main goals can be achieved; the first being able to track the open, click and bounce rates; the 2nd is the reduction in bounce rate.
Good news though! The biggest downside of being banned by the ESP can be mitigated with the help of MailboxValidator. Always validate your email list with MailboxValidator to reduce bad emails which also reduces your sending costs. This ensures that you won't send out emails to unreachable email addresses, thus reducing your chances of being marked as a spammer.