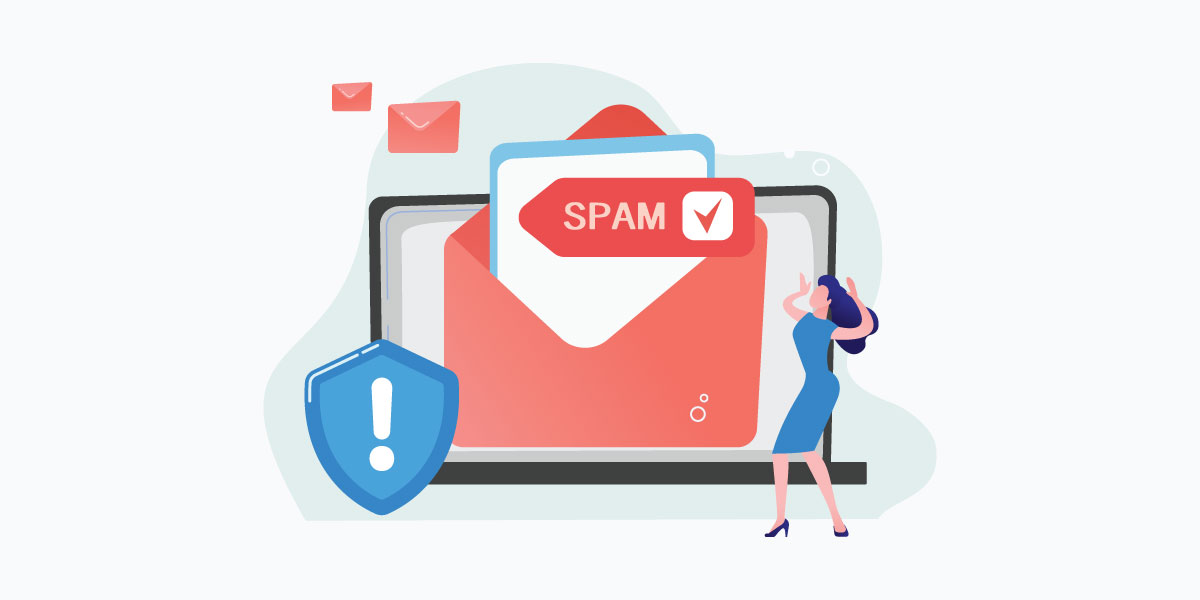 Intro
Spam emails are universally hated by everyone. They refer to irrelevant or unsolicited emails that are usually sent out in bulk to many users. Often, these contain advertisements but some will contain phishing materials or even malwares.
In email marketing, it is very important to avoid your email newsletters being flagged as spam emails. Fortunately, there are ways to ensure you don't end up in the spam folder. Below, we will delve into some of techniques that successful marketers use.
Build your email list, the right way
Let's start with the basics. Every email marketer needs to build their mailing list in order to send out marketing contents. How would you build your email list? Buy them from some shady character on the internet? If you answered yes to that question, you will be flagged as a spammer soon enough.
Bought mailing lists are littered with honeypot emails as well as emails of people who didn't sign up for your marketing emails. If you send an email to a honeypot email, the ISP will flag you as a spammer. That's the very purpose of a honeypot email which is to trap unethical email marketers.
Sending emails to real people who didn't sign up for your contents is a bad action as well. It is very easy for them to click on the spam button when they see your email.
Our advice is to build your email list organically via double opt-in. Collect email addresses via sign-up forms, landing pages, etc. It will take longer to build your list but it will be a healthy one.
Configure your mail server as an authenticated sender
ISPs automatically block emails if your mail server is not properly configured as an authenticated sender. If you operate your own mail server, you will need to configure Sender Policy Framework (SPF), Domain Keys Identified Mail (DKIM) and Domain-based Message Authentication, Reporting & Conformance (DMARC). ISPs will be more willing to let your emails through to their users once you've setup the above.
Maintain list hygiene
People change emails all the time. If your mailing list contains these outdated emails, you run the risk of being flagged as a spammer. Always clean your email list before each email marketing campaign. In addition, you should maintain your list hygiene on a regular basis by using an email validation tool like MailboxValidator.
Sending emails to outdated or stale email addresses tend to annoy ISPs so they will automatically flag your emails as spam emails. Hence, it's super vital to weed out unreachable or inactive emails from your mailing list with MailboxValidator.
Monitor email engagement metrics
Anyone serious about email marketing, should use email sending providers (ESPs) to send out their campaign. The reason for this is that ESPs provides some vital statistics that can indicate how well your email campaign is performing.
Email metrics such as open and click rates give a good idea whether anyone is reading your emails. If you see a high bounce rate, then you need to take remedial actions immediately. Bounced emails can be indicative of your emails being marked as spam emails.
Keep an eye on the sender reputation
Sender reputation shows how your emails are received by the subscribers. It also affects how ISPs treat any emails that you send to their users. The more spam complaints you received, the more likely your emails are flagged as spam emails.
Email blacklists also affect your reputation so always check the various blacklists to make sure your mail server IP or domain is not in them. Request delisting ASAP if you're on any list.
Conclusion
Don't be flagged as a spammer. Being labelled a spammer will destroy all your marketing efforts as nobody will receive your emails. Just follow the above steps and clean your mailing list regularly with MailboxValidator.