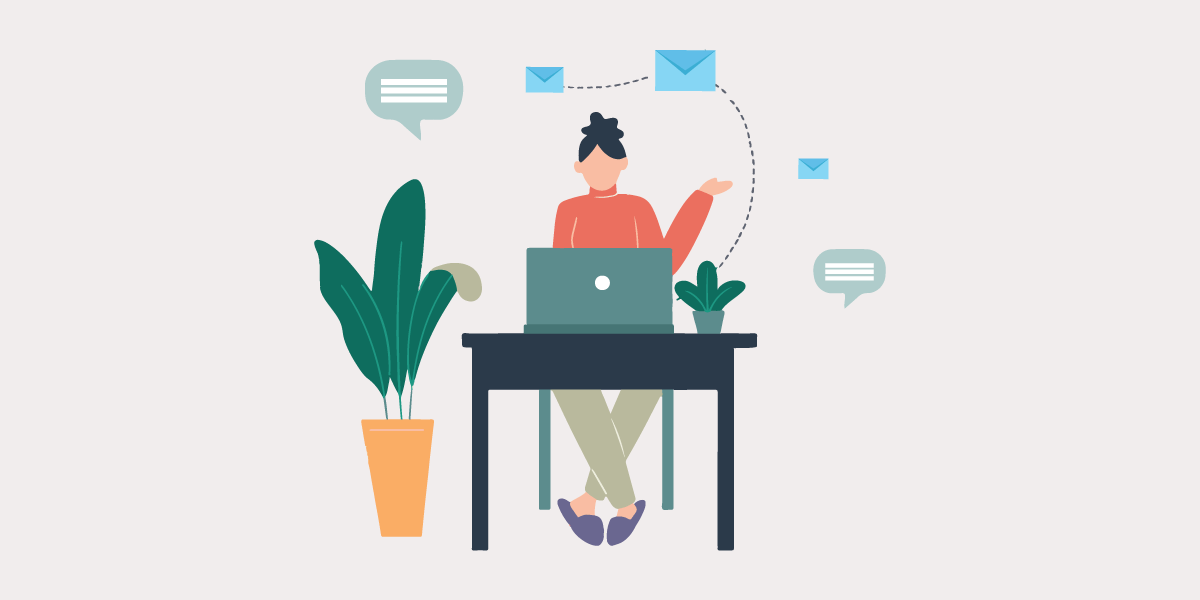 Intro
With the pandemic raging all around us, many of you might have lost your jobs. Unable to feed yourself or your families, some have turned to running online businesses. Running an online business requires little start-up capital and almost everyone can do it. Here at MailboxValidator, we can empathize with your situation. After all, who hasn't been affected by the Covid-19 virus, one way or another. We've come up with a quick start guide to help newcomers in online businesses with email marketing.
Building your email list
Email marketing is a very effective, wide-reaching and cost-effective avenue to reach out to your customers and potential leads. While it's tempting to buy an email list online, there are plenty of things that can go wrong if you do so. Such lists are full of people who didn't ask to receive emails from you. Therefore, if you insist on sending emails to them, you will get blacklisted as a spammer quite soon. Frequently, you may find the list to be filled with spam trap honeypots. These are emails specifically sprinkled all over the web for dodgy folks to scrape and sell. One email to these and you're officially labelled a spammer.
Whenever possible, build your mailing list via double opt-in so that you don't run afoul of anti-spam laws. The main benefit of going the distance with double opt-in is that your recipients are more likely to be receptive to emails from you since they've sign up for your mailing list. They want to hear what you have to say or sell. Some ways you can build your list organically is to have signup forms on your website/blog. It's pretty common to have sign up links in your social media pages as well.
Create interesting email marketing content
Now that you have a mailing list, you need to come up with great email marketing contents. Pay attention to your email subject to make it interesting but not verbose. You need to grab the reader's attention to get them to open your email and read it.
Your main email content should also be equally interesting. It does not necessarily have to be all about selling stuff to your audience. You can send them articles that are related to your industry to educate them. Sometimes, you can use emails as a way to connect with your customers and let them get to know you and your business.
Folks on your email list can also help you spread the word about your business if you put in a few words in your email. Urge them to forward the email to their family and friends if they find it interesting and useful. This way, your list can keep growing by itself.
Avoid being labelled a spammer
One thing that you must do is to make sure that you have an unsubscribe link in every email you send out. Anyone who no longer wish to receive your email marketing contents should be allowed to unsubscribe. You as an email marketer should then never email them again. Honor their unsubscribe requests. If you don't allow them to unsubscribe, they'll mark your emails as spam and your marketing efforts will be in vain. If you're marked as a spammer, your emails will most likely NEVER reach your audience. Keep that in mind.
Clean your list to increase your sales and lower cost
People change emails all the time. Sometimes they change Internet Service Providers or they change jobs. Some even change emails because they forgot the passwords to their old accounts. So, always clean your mailing list before sending out any email campaign. Using a bulk email validation service like MailboxValidator, you can easily upload your mailing list and have it cleaned. The service will weed out stale and unreachable emails so that you get a much leaner list. A cleaned list has a higher chance to reach actual people. This means your email bounce rate will be lower. More people reading your emails equals higher sales conversion. You also lower your email sending costs if you're using an Email Service Provider (ESP) since you are not emailing unreachable email addresses.
MailboxValidator bulk plans: https://www.mailboxvalidator.com/plans#bulk
---
Get started with MailboxValidator
Improve your email deliverability and sender reputation in email marketing.
Register today and clean your email lists for FREE!
---