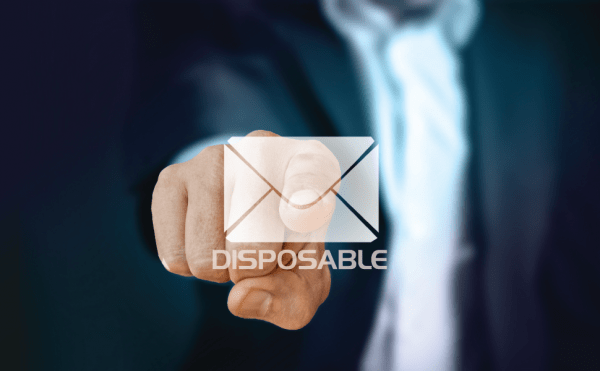 You have installed the MailboxValidator Email Validator plugin in your website. You have followed the tutorial to complete the installation process.  Maybe at this point you are wondering what's the next step. Rest assured, because this article will give you some hints on how to fully utilize the plugin.
Firstly, there are some email validators that you can set to on or off. You may already know what they are through the installation tutorial. However, it is a good practice to keep track of the API usage record. This is because from the API usage record, you can know a lot of things, for example:
Which Email Service Provider (ESP) is popular among your registered user?
Did MailboxValidator API service detect any

invalid email address?
disposable email address?
same email addresses?
After you had learnt such data, it is a good time for you to review and adjust your email validator settings. Besides that, you can start to do your email marketing if you are running a business. Here are some suggestions that you can follow:
Add the unwanted email domain into the blacklist.
Switching on or off between the four email validators.
Go through with some marketing articles to get started with email marketing.
How to know if the plugin is working after installation?
You might have this kind of question when using our plugin. I have installed the plugin, I have configured the plugin. But how do I know that the plugin is working? The plugin starts the blocking process once you enable and save the options. A simple way would be open a contact form or registration form in your website and test it. This section will roughly show you how the plugin is working with other supported plugins, along with the screenshot. For instance, the error message will be shown if the email address entered belongs to invalid, disposable, free or role emails.
Contact Form 7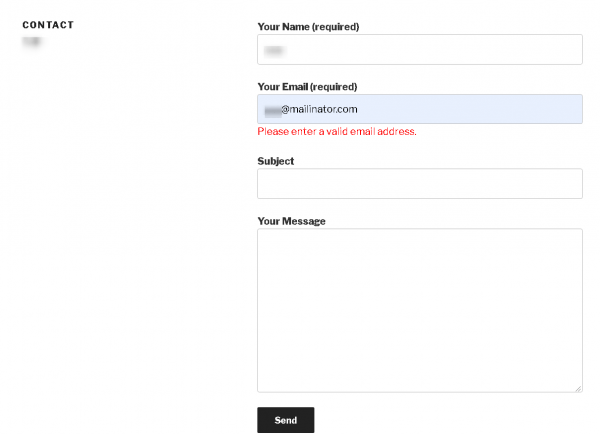 The above screenshot demonstrates how the plugin will work with Contact Form 7.
MailChimp

The screenshot shows how the plugin works with MailChimp Contact Form.
Formidable forms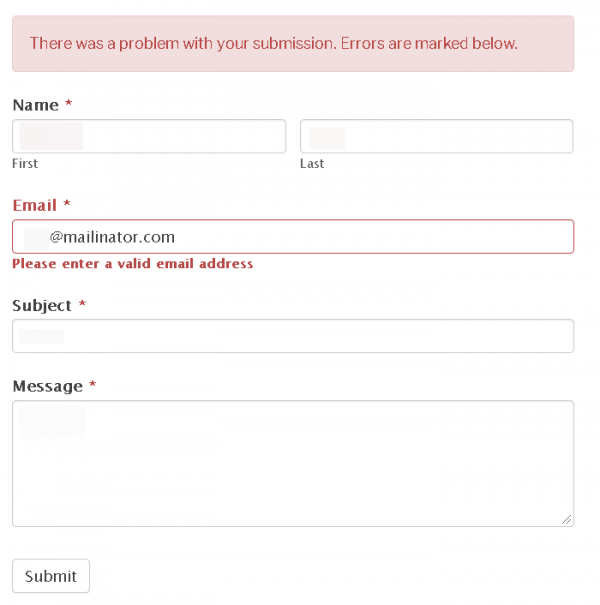 The above screenshot represents how the plugin works with Formidable Forms.
WooCommerce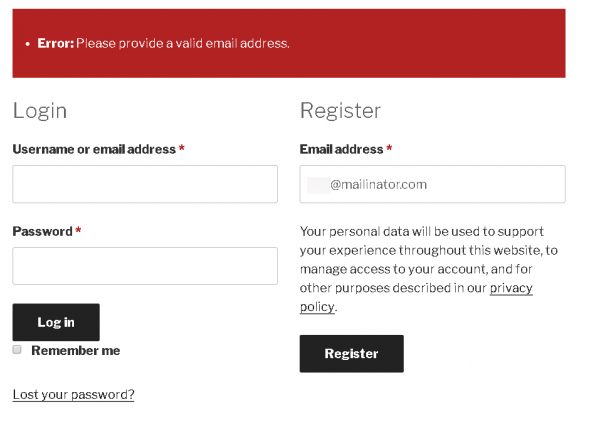 The above screenshot shows how the plugin is working with WooCommerce registration form.
Caldera Forms
The above screenshot shows how the plugin works with Caldera Forms.