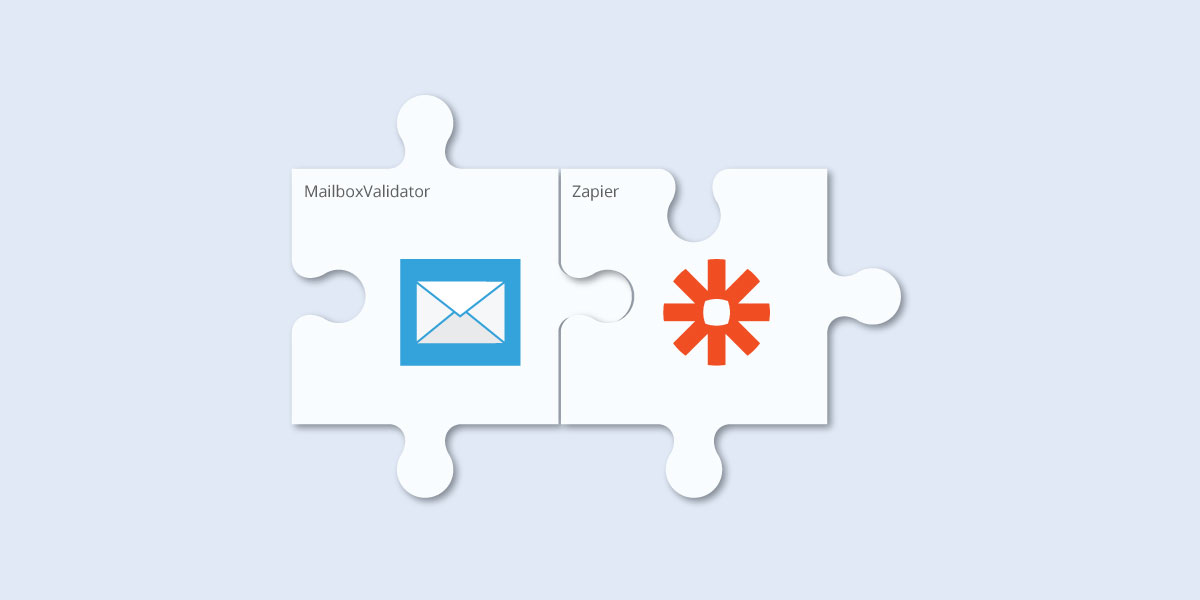 Intro
For those who aren't familiar with Zapier, it's an online service that allows web apps to communicate with each other and perform automated task easily. Many web apps are supported which makes it a very powerful way to share and process data between different platforms and services.
How does Zapier work?
On the Zapier platform, there are many ready-made integrations called Zapier apps. These apps expose the functionality and data from their native platforms in a way that can be utilized by any other Zapier apps. All the user needs to do is choose which Zapier app to get their input data from and then select which Zapier app to receive the data for processing. This part is called a Zap which is a workflow linking the 2 Zapier apps.
What is the MailboxValidator Zapier?
The MailboxValidator Zapier app allows the email validation service to be used by any other Zapier apps. The app requires the MailboxValidator API key so you will need to sign up for a free or paid API plan.
How do you use the MailboxValidator Zapier app?
First of all, you will need to create a Zap at the MailboxValidator Zapier page. During the Zap creation, select which Zapier app that you want to get input data from. In our case, the input data should be an email address. Next, select the MailboxValidator Zapier app to receive the input data. After that, you can select another Zapier app to store the validation results or perform other task such as unsubscribing the email address from the mailing list if it's invalid.
Common usage
Most users will be using the MailboxValidator Zapier app to validate email addresses for new subscribers to their mailing list like MailChimp. Whenever the new subscriber trigger in the MailChimp Zapier app is activated, the email address is sent to the MailboxValidator Zapier app to check for stale or unreachable email. If the email is found to be invalid, the MailChimp unsubscribe action can be called to automatically remove the subscriber from the list.
---
Get started with MailboxValidator
Improve your email deliverability and sender reputation in email marketing.
Register today and clean your email lists for FREE!
---