Introduction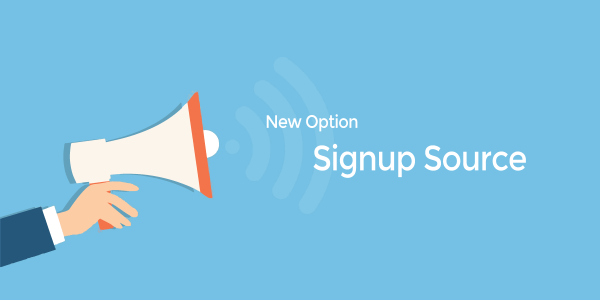 MailChimp comes with various tools to assist you to easily compile your audience list from different sources. For example, the user can set up a landing page via MailChimp wizard, which will automatically collect and save the email address when a visitor clicks and subscribes in that particular landing page.
Although MailChimp offers you these conveniences, you have to be aware that the harvested emails will not be comprehensively vetted and sanitized before insertion into the audience list. This could potentially hurt your marketing campaign, if you blindly use the list for sending. It is because the list may contain a mixture of good and bad emails, such as disposable emails, non-existence emails, and so on. As a result, you may not even reach all your intended audiences in your marketing campaign, not to mention it will jeopardize your sending reputation if the bounced email rate spikes. To solve this problem, MailboxValidator has introduced a new option in MailChimp integration that will allow you to validate the emails collected from a particular source, for example, the Landing Page or Newsletter. This option is named as the signup source.
The signup source consists of various data sources supported in MailChimp, such as user import, signup form, landing pages and so on. By using this new option, the user can now choose the exact data source, depending on his needs, to be imported and validated. After the validation process is done, the user can then launch a marketing campaign on the targeted audience. Below are the steps to use this option:
Please note that this option is only available for paid user, please upgrade your plan if you are using the trial plan.
Login to your dashboard, and go to the MailChimp import page.
Select the audience list that you wish to import.
You will see the new option with the label name "Signup Source" under the audience list option. At present, the available options are 'Any', 'Admin Add', 'Embed Form', 'Popup Form', 'Hosted Signup Form', 'Import', and 'Landing Page'. The default option would be 'Any', but you can choose other relevant option.
Select the signup source that you want to import, and click "Import and Validate" button to start the validation process.
The definition of each signup source option
Any

Any signup source that are available in the audience list.

Admin Add

The contacts which were added directly in the audience dashboard.

Import

The contacts which were imported by either copy and paste contact, or through a CSV file.

Embed Form

The contacts which were inserted by the embed form created by MailChimp.

Popup Form

The contacts which were inserted by the popup form created by MailChimp.

Hosted Signup Form

The contacts which were inserted by the signup form hosted by MailChimp.

Landing Page

The contacts which were inserted by the landing page.
---
Get started with MailboxValidator
Improve your email deliverability and sender reputation in email marketing.
Register today and clean your email lists for FREE!
---