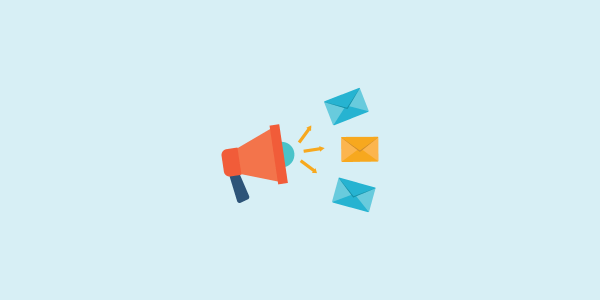 Despite the rise in the popularity of social media with regards to e-Commerce, email marketing is still one of the most powerful and simple marketing tools to drive more sales in the business.
We know you want to target the right customers, optimize your email program and maximize ROI. But how can you be sure that every email you have sent is actually reaching your subscriber? A high bounce rate is bad news for any email marketing campaign. Even the best email campaign won't be a success if your bounce rates are high. In this article, we will discuss tips to reduce bounce rate in email marketing.
Benchmarks and reporting
It is a good practice to be aware of your current deliverability rates. Whether you work with an email service provider or an internet marketing firm, you should often benchmark the deliverability rates and bounce rates for future campaigns.
To start, you may check out the numbers of email sent, and the total numbers of email delivered. Keep in mind, when the email is diverted to the junk folder, it will generally still count as delivered. You may also need to check on the bounces. Bounces are emails that cannot be delivered to the mailbox provider, and are returned to the service provider that sent them. The reasons for the bounces are likely to be non-existent email addresses, inbox exceeded limit (full inbox), or an unavailable ISP server.
Don't forget about the email unsubscribe requests and complaints. They are rather important. It helps you to understand more on how your subscribers wants to read your email content and why they think that your email is just spam or junk.
Is your list hygiene good?
A very common strategy to be applied in email marketing is the cleaning of the email address list used for the campaign. We understand that bounce rate has a direct relationship with the number of invalid email addresses in a list. Therefore, it is advisable to scan the list of emails that are likely to generate bounces especially if the subscribers email addresses were accumulated years ago.
MailboxValidator is one of the email validation tools that helps to verify and to check whether the mailbox exists or not. It connects to the mail server and performs multiple checks for anything that could be wrong with it, e.g. email syntax, MX record, MX server connection, email greylisting, free and disposable filter, suppressed or role email checker, duplicate remover and etc.
Validate email in real time
Another method that can be implemented is to verify user's email address in real-time at point of capture when they visit your websites or sign up for any services that you provide. It can help to ensure you capture a working address which increase the data quality and that translates into greater number of prospects. Most providers also offer an API so that you can integrate it into your websites or systems that instantly identifies whether an email address is valid and deliverable.
Opt-in or double opt-in process
Email address is the first data you need in any email marketing campaign. To reduce the number of bounces, you can try asking for permission to send your users marketing messages or newsletter. In addition, it is always good practice to send new signups a confirmation email. This double opt-in process may be hard but building a list of contacts who are actually interested in your services is far more important to ensure high deliverability rate.
Email subject, content and formatting
You probably already know that emails with interesting subject line containing sufficient details is important to entice the recipients to read further. So what you can do is to choose informative subject headline, make your content relevant and concise. Don't forget about the mobile users. The email body should have a responsive design so that it displays nicely in devices of all sizes. Last but not least, have a simple unsubscribe link at bottom of the email. If your subscriber no longer wishes to receive your emails, this makes it easy for them to unsubscribe. This will helps to avoid users hitting the spam button when they know they can unsubscribe. The CAN-SPAM Act of 2003 has clear guidelines for email marketers to adhere to.
Bonus tip
Along with the above mentioned tips, you can also consider to create a small campaign just to target those who haven't open your email in the past 6 months. If they are no longer interested in receiving your newsletter, don't hesitate to unsubscribe them. Building better relationships and maintaining a healthy list is vital to preserve your sender's reputation.