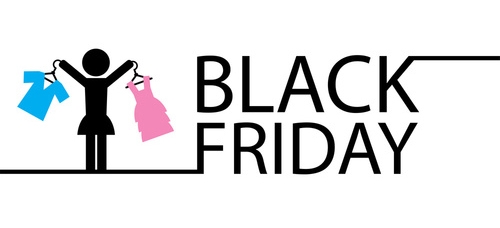 Intro
Every online store will want to get in on the action for the Black Friday & Cyber Monday sales frenzy. This means you have to really stand out from the crowd if you wish to attract customers to visit your website and make purchases. Follow these tips and you'll be able to gain a big piece of that pie.
Tailor your email content to your customers' interest
This is one of the most important things you can do to engage your audience. Show them something they crave like the latest gaming console or the newest and trendiest toys for their kids. Using your customers' recent browsing histories, you can learn a lot about what they are planning to splurge on. Best of all, display their desired items in your email campaign and highlight how much they can save during the sales. Everyone loves a good bargain and this is the time to capitalize on that to boost your sales.
Start your email campaign early
One way to get your customers' attention is to start sending out your marketing promos early. If you start sending a few weeks before the sales, you have a better chance to engage their interests as there will be less promotional emails flying around during that time. In your emails, be sure to showcase items that will be on sale during the Black Friday & Cyber Monday period. Keep sending emails to your mailing list every couple of days to make sure your brand and your store remains fresh in their minds. Include reminders in the emails on the dates of the sales and the savings they will be able to get.
Maintain your email list hygiene
At this crucial moment, it is vital that you don't get marked as a spammer. If you send to old emails which no longer exist, you'll end up on some spam blacklist and you can kiss your marketing campaign goodbye. Validate your mailing list before each mailing session to make sure you only send to valid email addresses. Do this and the above to ensure your piece of the lucrative Black Friday & Cyber Monday pie does not go to someone else.
---
Get started with MailboxValidator
Improve your email deliverability and sender reputation in email marketing.
Register today and clean your email lists for FREE!
---