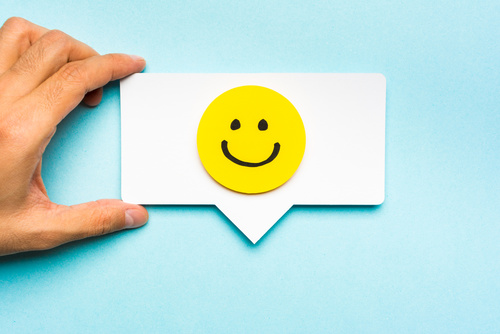 Intro
Writing good emails that appeal to your readers is paramount to the success of your marketing campaign. You need to be able to entice your recipients to first open and then read your email contents. It is also best if you can encourage them to click on your Call-To-Action button or image as this will directly affect your sales conversion. Below, we'll outline what constitutes a good email.
Make your subject line interesting and relevant
This is the first thing that all of your readers will encounter when they are scanning their inbox. Remember that you don't have a monopoly on your readers' inbox as they could be inundated with 100's of promotional emails daily. Therefore, you should make your subject line highly compelling to your readers that they are willing to click and read more.
This is not the place to write irrelevant text just to catch their attention. You may be able to con your readers to click on your email once but that's it. They'll never bother to read your future emails.
Be personal
Write to your audience as you would a friend. Greet them with their names. Give them contents that are relevant to their interests. This is where list segmentation comes in.
Learn more about list segmentation
Highlight important info in your content
If you need to write a lot of text in your email body, try to highlight the important parts with relevant info grouped into easily readable sections. Ideally, your readers should be able to get the gist of your content with a quick scan of the section titles. Then hopefully, they will be intrigued enough to read the section in more details.
Use images whenever possible
Sometimes all you need is an image to sell your product. You can describe a product all you want, but an image can easily show the reader what it's all about. With the right combination of bright colors, you can grab the attention of the reader to click on the image to learn more.
Call-To-Action should be highly visible
The end goal of your email marketing campaign is to get the readers to click on your image or button (a.k.a. Call-To-Action) to buy your products or to subscribe to your services. Make sure your email contents can display the Call-To-Action (CTA) prominently, no matter the size of the viewing device.
Learn how to make effective CTA
Conclusion
When you have a good email, you have taken the first step to making your campaign a success. However, you must never forget to clean your mailing list to remove stale or invalid email addresses by using the MailboxValidator bulk validation. The combination of a good email and a cleaned list give you a higher chance to achieve good open and click rates.
---
Get started with MailboxValidator
Improve your email deliverability and sender reputation in email marketing.
Register today and clean your email lists for FREE!
---